Located in Oakland, CA our new center is a state of the art video game design, development, DevOps and mixed media space. It is designed to provide our students with best in class training and support to ensure our mission to create diverse talent and bold new voices.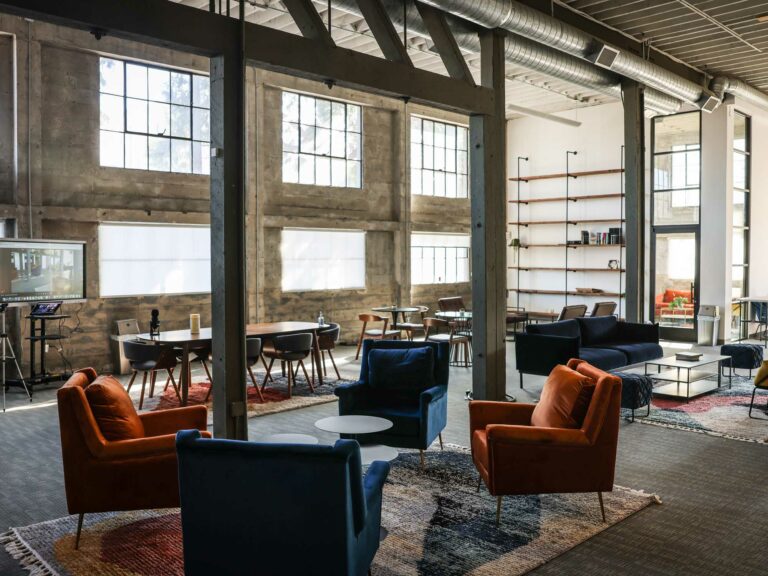 Students can enjoy our lounge area replete with interactive TVs, conference tables, and eating area, reading chairs, bean bag and a slew of comfy couches and chairs.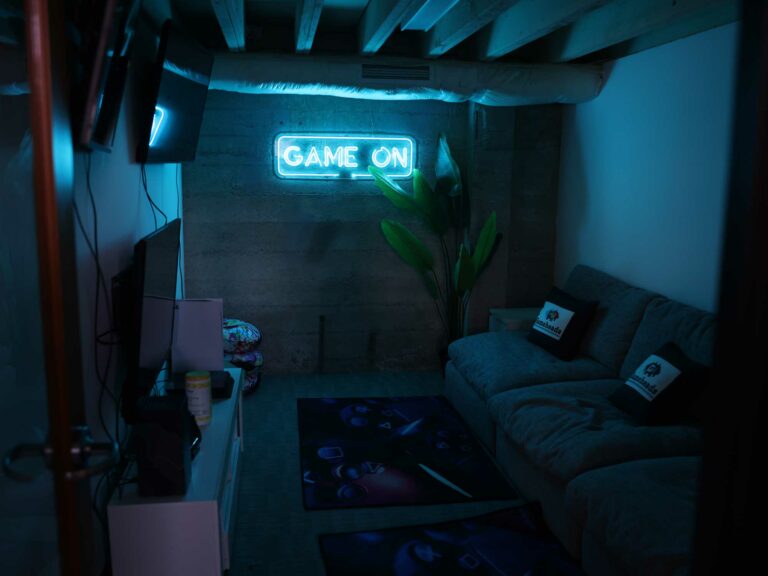 Step into the gaming room and enjoy our wall mounted TVs, headphones, soundbar and hundreds of diverse and colorful game controllers.  We also have all of the major video game consoles and a library of over 3,000 titles from Tempest to Bloodborne.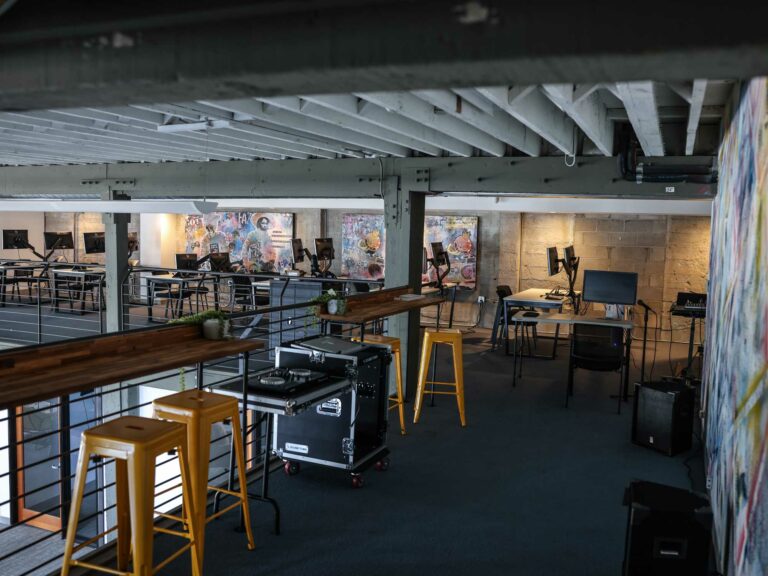 Overlooking two murals by artist Ashleigh Sumner, the Art, Animation and Engineering Lab features a DJ turntable set, Dell monitors and stand up tables.  There, students can check out a laptop and graphic tablet and receive instruction from experienced game developers.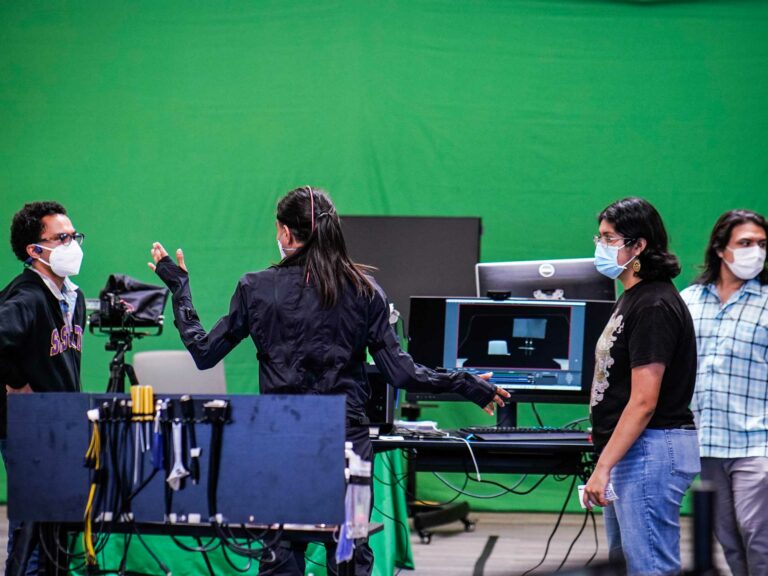 Gameheads is developing a state of the art virtual production studio.  Students who are more interested in filmmaking, VFX and mixed reality can join the "Deff Squad" team.  The VP Studio features VR headsets, green screen, MoCap suits and film equipment.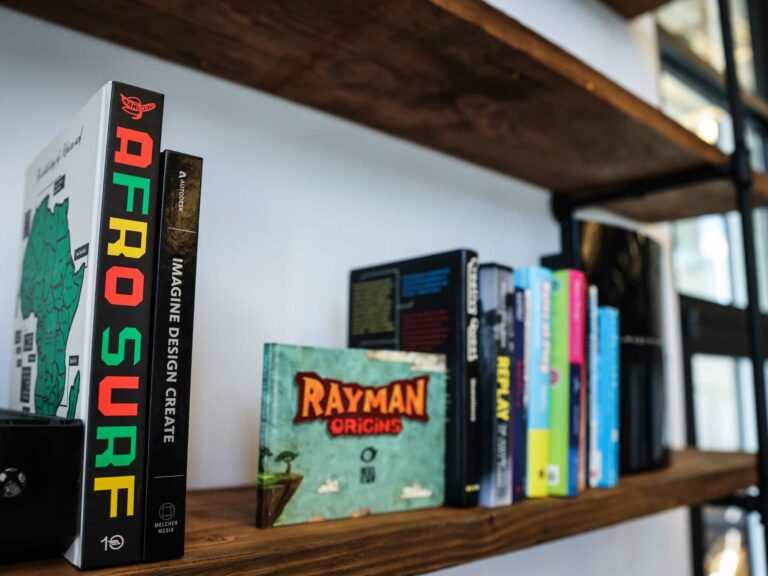 Still a work in progress, students can check out books in every area of video game production including design, art/animation, coding, project management and more.  We also have several books on leadership and multiculturalism to represent our divers community.  Jemisin, Marquez, Butler, Okorafor…we stan them all.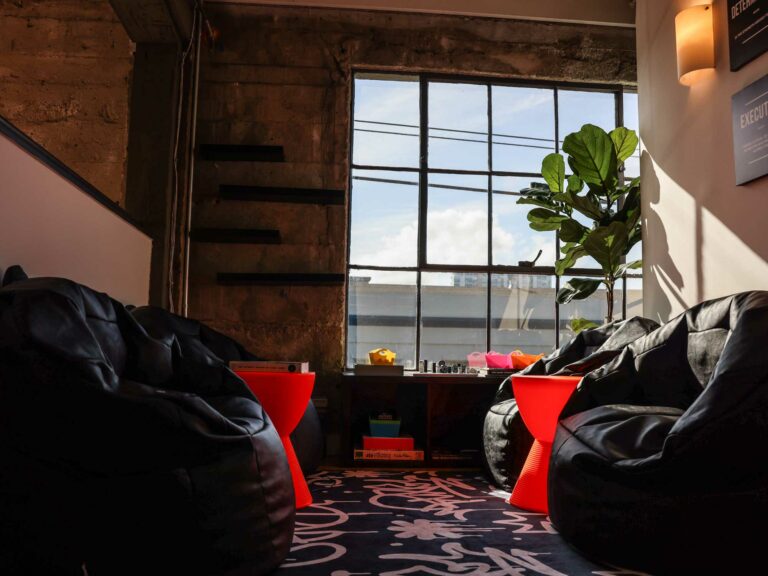 Disconnect in our chill nook.  Enjoy a game of chess, checkers or just relax.  Students can kick back and enjoy the view while they zen out in our massage chairs.
"The Video Game Center is a testament to the dedication of our incredible community of funders, mentors, staff, our advisory committee and, of course, our students.  We are working tirelessly to make the Gameheads Center a beacon for diversity and inclusion in the gaming space."
– Damon Packwood, Founder and Executive Director of Gameheads