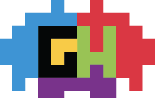 Gameheads announces new ad campaign
In partnership with our partners at Comcast/Universal and Xbox, Gameheads has set a goal to increase the number of girls, femmes and gender-expansive youth of color in our program by 10 percent over the next two years. 
We all know the issue. Women make up 24 percent of game developers. By contrast, they represent 45 percent of gamers in the United States, and 30 percent of the gaming audience on YouTube identify as female. In addition, 10 percent of gamers identify as LGBTQ+, roughly 8 percent of workers in the game industry identify as nonbinary, genderfluid, genderqueer, two spirited and trans.
To kick start this new initiative, we are pushing an exciting social media campaign that will begin with our first official commercial.
Filmed by Studio Quill with visual effects provided by Gameheads students, this short is an expression of how video games can send us to bold new worlds and how, through game development, we can also create those worlds.
If you know any girls, women or femms of color who are interested in careers in the video game industry they can apply for the program here.