Our core program is designed to teach students how to design and develop video games. Gameheads students (15-25) make bold, new interactive content pieces that are researched, designed, and executed by them and their peers.
Gameheads Applications are Open!
Interested in joining the Gameheads Classic program? Gameheads is taking applications for the 2022 cohort right now!
Core Program: Gameheads Classic
Video Game Design
Our core program is designed to teach students how to design and develop video games. Gameheads students (15-25) make bold, new interactive content pieces that are researched, designed, and executed by them and their peers. Teaching areas include:
• Game theory and History
• Diversity of expression in tech and interactive entertainment.
• Design thinking and Critical Ethnography
• Project management
• Art Design, Game Design and Level Design
• Software development and programming fundamentals
• Coding (Unity, HTML/CSS, JavaScript)
• Animation
Exhibits, Showcases & Competitions
Every year, our students pitch, present and submit their projects to fellowships, competitions and prizes including Day of the Devs, The Mix, OakGameFest, The Gameheads Showcase and more.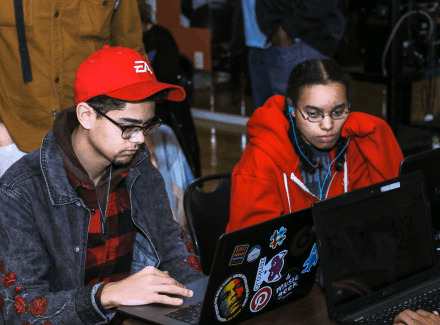 I didn't think four years later I would be kind of where I am. I'm in college! And, there's opportunity popping up left and right for me and my friends around me. It's kind of an amazing feeling actually.
— Rebecca Taylor, Gameheads Student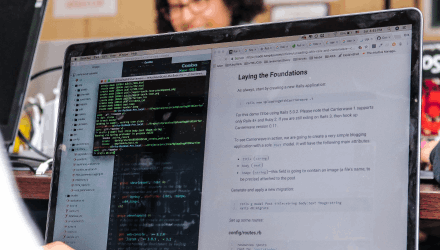 Gameheads: DevOps provides tech training for low income, students of color aged 18-25. Our vision of this apprenticeship program is to educate, transform, and inspire people with records to establish careers in tech.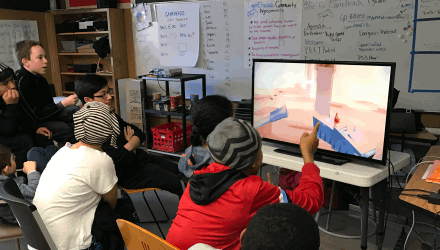 Currently on Hiatus
Launched in 2016, Gameheads: Middle School is an intensive afterschool program introducing important enrichment and technology skills to 6th, 7th, and 8th graders, working with them to to develop video games that represent their community, culture, and interests.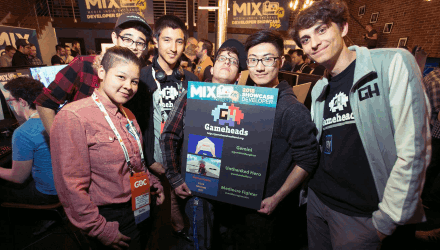 Industry Exposure
We take trips to some of California's biggest tech companies and events, including LucasArts, Pixar, E3, the Java Conference and the Game Developers Conference. Also, we have hosted numerous industry professionals from Glue, Ubisoft, Teklet, Inc. and Kixeye to teach tech clinics, play test our student's games and provide them with feedback.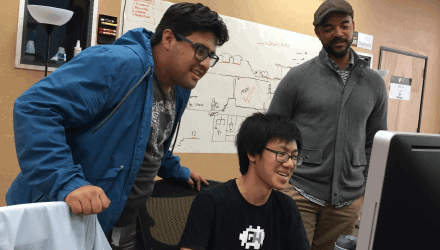 Education Counseling
A premiere goal at our organization is to ensure that all of our students graduate from high school and attend post-secondary education, preferably four-year universities to further their skills in STEAM education. Therefore, Gameheads offers individual academic, college and career counseling