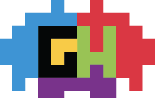 Summer Program Coordinator Opportunity
Purpose: Serve as a Summer Program Coordinator for the Gameheads tech and video game program. The Summer Program Coordinator will work with over 150 budding game development students ages 15-25 and be responsible for case management and co-managing activities, events, classes and day to day operations alongside the core program team. The Summer Program Coordinator will report to the Program Manager. This position will be from June – August 2022. 
Responsibilities:
Manage creativity space, this includes class space preparation, managing hardware and software, cleaning up space, locking equipment.
Provide TA services to the core program team and instructors
Case management for Gameheads: Classic students.
Interview prospective students.
Work with volunteers and mentors.
Participate in and prepare students for tech and video game events.
Set examples of best practices in professionalism, leadership, culture, creativity and diversity.
Work collaboratively with a high-functioning group.
Maintain an excellent work ethic, a high level of energy and exceptional enthusiasm.
Handle multiple tasks efficiently and accurately.
Requirements:
Knowledge of/experience with youth in low-income communities and/or under-served communities of color.
Experience in equitable youth development practices specifically with youth who identify as LGBTQIA+. 
Knowledge of video games preferably modern console platforms/titles and independent games.
Knowledge of academic requirements for graduation, transfer and application (high school, junior college, university).
Knowledge of design and development software is preferred. Applicants should be comfortable learning new software.
Experience using G-Suite applications such as but not limited to Google Docs, Google Sheets, Google Forms, and Google Drive, for organizational purposes
Bilingual is not required but preferred.
Demonstrated understanding of video game design and/or creative project management.
Experience & Education
College graduate or be currently enrolled.
Experience working with kids or in a tech training program-like setting.
Non-Discrimination: The Gameheads and fiscally sponsored program. Community Initiatives is a diverse organization and an Equal Opportunity Employer that does not discriminate on the basis of race, gender, sexual orientation, etc. People of color, women, LGBTQ individuals, and people with disabilities are warmly welcomed to apply.
All applicants must pass a background check before working with youth.
To Apply: Send resume, cover letter and three references to damon@gameheadsoakland.org.
Gameheads
Gameheads is a tech training program that uses video game design, development and DevOps to create diverse talent and bold new voices, train youth for the tech ecosystem, and prepare them for college, career and civic life.
Community Initiatives
Community Initiative is a dedicated fiscal sponsor whose sole purpose is to provide best-in-class infrastructure for nonprofit leaders.