Gameheads Summer Accelerator Program (SAP)
During the summer, students are tasked with building a 5-10 minute gameplay demo with the help of 1-2 video game industry professionals. At the end of the summer, each development group must pitch their game and have a demo prepared to present to friends, family, industry professionals and the virtual world at the Annual Gameheads Student Showcase.
Gameheads Applications are currently closed.
Gameheads Summer Accelerator Program (SAP)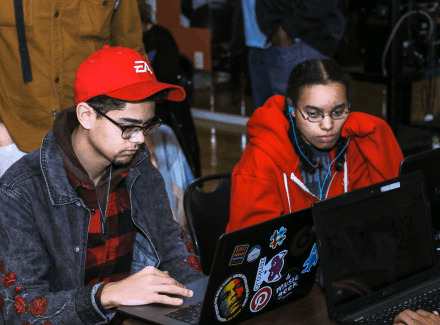 I didn't think four years later I would be kind of where I am. I'm in college! And, there's opportunity popping up left and right for me and my friends around me. It's kind of an amazing feeling actually.
— Rebecca Taylor, Gameheads Student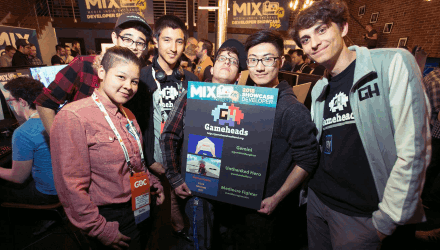 Industry Exposure
We take trips to some of California's biggest tech companies and events, including LucasArts, Pixar, E3, the Java Conference and the Game Developers Conference. Also, we have hosted numerous industry professionals from Glue, Ubisoft, Teklet, Inc. and Kixeye to teach tech clinics, play test our student's games and provide them with feedback.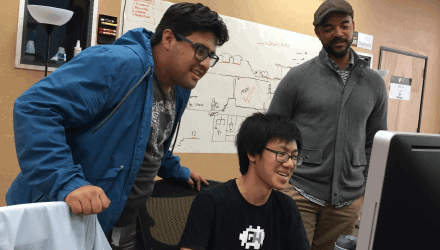 Education Counseling
A premiere goal at our organization is to ensure that all of our students graduate from high school and attend post-secondary education, preferably four-year universities to further their skills in STEAM education. Therefore, Gameheads offers individual academic, college and career counseling